Aaron Albertson, P.E., is the founding principal at Commercial Development Resources (CDR). Aaron has been working in Southern California for almost 25 years. He started in environmental engineering and quickly transitioning into Land Development during early 2000's, jumping on the beginnings of the meteoric rise of the real estate and land development boom.
Working at a national multi-unit roll out architecture firm up to 2005, Aaron led the civil engineering efforts for Southern California. He was responsible for design and obtaining permits for retail and restaurant projects, not only in California, but all over the United States. Most Notably, being a part of the development team which took BJ's Pizza from a local Huntington Beach hang out to a Nationally recognized brand and completing more than 25 Rite Aid's in Southern California. After gaining exposure to the land development process all over the United States, In 2005, Aaron moved to a boutique Newport Beach land development company. As a Development Manager working directly for the equity partners his major role was within the Rite Aid preferred development program to represent ownership to steward the consultants in obtaining permits, construction management, and Certificate of Occupancy.
Aaron founded CDR in 2007, as a response to the real estate downturn and developers outsourcing development program management. Over the past 14 years, CDR has transformed from a Development Management consulting firm to a leader in civil engineering focusing on private land development in the commercial sector. In 2020, CDR introduce Dry Utility Services to compliment their existing services. Aaron has led CDR's efforts, which has solidified a core group of repeat clients, based on timely and bottom line driven results and engineering solutions.
Aaron played football at the United States Air Force Academy and received his civil engineering degree at Montana State University in Bozeman, Montana. Aaron resides in Newport Beach, California, with his wife and three boys. He loves coaching flag football, fishing for anything anywhere, snow skiing, and hang'n out at the beach.
DIRECTOR OF CIVIL ENGINEERING
Mario has been a land development civil engineer since 2003, priding himself on seeing a project through from initial conception to construction completion. Mario's multi-faceted experience comes from managing and designing a wide-range of projects including: retail/commercial centers, master planned residential communities, worship centers, auto dealerships, fast food restaurants, industrial facilities, and sub lot subdivisions. Some of his abilities include rough and precise grading, storm water, sanitary sewer design, water pressure systems, site plan analysis and design, and erosion control. 
The combination of Mario's design and coordination expertise, along with his innate ability to coordinate across multiple disciplines allows him to meet project deadlines with the utmost quality in design.
In 2009, Mario was the recipient of the esteemed Young Engineer of the Year award from the American Society of Civil Engineers Orange County. Mario is a native of Orange County and received his civil engineering degree from Cal State Fullerton.
Director of Dry Utility Services
Eddie Pablos is a true expert in his field, boasting over two decades of experience in managing public dry utility projects with developers, cities, civil engineers, and more. 
A graduate of Alliant International University, Eddie has earned his Bachelor of Science in International Business and his Master of Business Administration from the University of Redlands. Prior to joining CDR, Eddie served as Senior Project Manager at a large utility design firm, Butsko Utility Design, Inc., an NV5 company. From large master-planned communities and major commercial and logistics centers to municipal improvement projects, Eddie has a vast wealth of knowledge and experience.
Regional Engineering Manager
With professional engineering licenses in nine states – including California, Washington, Arizona, Oregon, Nevada, Idaho, North Carolina, Tennessee, and South Carolina, Royce is the perfect candidate to launch CDR's east coast office and spearhead growth outside of California.
Royce is a California Polytechnic State University of San Luis Obispo graduate with a degree in Civil Engineering. He spent the first 5 years of his career at CDR working alongside Principal Aaron Albertson and Director of Civil Engineering Mario Lomeli before moving to the east coast where he worked for a North Carolina-based civil engineering company before returning to CDR.
Royce has years of experience working on a variety of projects on both the east and west coast including multi-family affordable housing, mixed-use residential, residential single family, townhomes, dry utility duct banks, ground-up commercial and reuse, regional/large-scale stormwater BMP design, and greenways.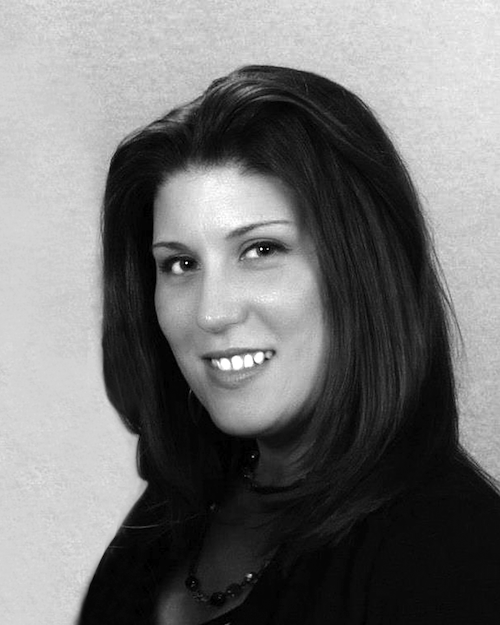 Leanna Thrane is an excellent resource, and extremely knowledgeable, having served as Project Manager for a large utility design firm, Butsko Utility Design Inc., an NV5 company, for nearly 18 years. 
She is highly skilled in communication and prides herself on bridging the gap between clients, contractors, and utility personnel to ensure each project is completed on schedule and according to the specifications desired. Her drive to ensure client satisfaction and high-quality results is a valued asset to the Project Management Team.
Meghan serves as the Operations Manager. She was born in Orange County and has a B.S. in Accounting.
"I enjoy how focused CDR is on creating a hardworking and positive team environment. I feel privileged to have the opportunity to work and grow with this wonderful company and great group of people." 
Before coming to CDR, she worked in both Office and Operations Management. In her personal time, she enjoys cooking, being outdoors in nature, and spending time with her family and friends.
Storm Water and Design Engineer
Hannah joined CDR upon earning a B.S. in Civil Engineering from Cal Poly San Luis Obispo. With coursework focusing on groundwater hydraulics/hydrology, water resource engineering, surveying, and construction management, Hannah brings great knowledge and enthusiasm to CDR. 
Prior to her current role, Lancaster was focused on creating precise grading and site improvement plans and coordinating plan check reviews with various cities and counties. Now that she has narrowed in on Stormwater Management, she works on most of the projects at CDR as it is required for almost all land development projects (car dealerships, fast-food restaurants, custom homes, commercial shopping centers, theme parks, etc.)
Stormwater management can be a small requirement to check off for a permit or a driving force in the project's site design. Hannah has worked on projects in over 45 cities and 10 different counties throughout California.
Born and raised in Long Island, New York, AJ moved west to California after graduating from Rochester Institute of Technology with a B.S. in Civil Engineering Technology. His coursework focused on Soils, Project Management and Stormwater Management. 
While obtaining his degree, AJ captained the R.I.T Commercial Build Construction Management champion team in the AGC Construction Management Competition as well as participated in the ASCE Concrete Canoe Competition.
Prior to graduating, AJ held multiple internships in both Rochester, NY and New York City working with design engineers in the office as well as on-site with construction professionals.
Alicia joined CDR upon earning a B.S. in Civil Engineering from Arizona State University. Her coursework included geotechnical engineering, foundations, and construction management.
Prior to joining the CDR team, Alicia worked in Arizona for two years as a geotechnical field engineer for various projects including commercial and residential development, as well as roadway design.
Arelly graduated from Cal Poly San Luis Obispo with a B.S in Civil Engineering. Her coursework focused on transportation, city planning, and construction management. While at Cal Poly, Arelly spearheaded campus-wide programming with the Multicultural Center.
Prior to joining CDR, she coordinated the implementation and maintenance of high-quality accounting for small to medium enterprises at a business services firm.
Born and raised in Costa Mesa, California, Arelly is excited to contribute to the ever-growing land development in California.
Born and raised in Southern California, Brad graduated from Texas A&M University at Galveston with a B.S. in Offshore and Coastal Systems Engineering before returning back to the West Coast. One of Brad's favorite projects he worked on while in school was his Senior Design Capstone project, where he and his team designed and modeled an offshore desalination barge intended for hurricane relief purposes. This barge had the capability of converting sea water into drinking water and was powered by the sun with onboard solar panels.
Before joining CDR, Brad worked as a Superintendent for SSA Marine and a Field Engineer for Innovative Consultants, bringing a wide variety of engineering tools and resources to our team.  Outside of work, he enjoys going to the beach, longboarding, playing volleyball, hiking local trails, weightlifting, and exercising. He has a very competitive mindset and tries to stay active every single day.
Hailing from Laguna Hills, CA, Luke is no stranger to Southern California. He earned his Bachelor of Science in Civil Engineering from Marquette University in Milwaukee WI, and went on to get his Masters degree in Environmental Engineering from San Diego State University. Prior to joining CDR, Luke spent three years working as a consultant for an environmental engineering agency.
Luke enjoys playing basketball, going to the beach, hiking, playing guitar, cooking and playing video games, but he is always up for trying something new! Fun fact: he is working toward becoming a certified scuba diver!
Luke is currently half way through the process of getting his P.E. license. He is thrilled to have the opportunity to work together with and learn from the cooperative and team-oriented group of engineers that work at CDR.
Michelle graduated from California State University, Long Beach with a Bachelor of Science in Civil Engineering. Prior to joining CDR, she worked as an engineering technician for a civil engineering firm for two years. At California State University of Long Beach, Michelle performed research and wrote technical reports regarding water allocation rights, as well as the cascading events, impacts, and feedback loops of droughts. She enjoys reading, painting, riding her bike, and doing yoga.
Michelle is excited to continue sharpening her skills in the design process of land development and being able to contribute to the team. This year, she was chosen as the Outstanding Baccalaureate Graduate for Civil Engineering by the Chairman and faculty of the Civil Engineering and Construction Engineering Management Department of California State University, Long Beach. 
Andrew Martinez, E.I.T, obtained a Bachelor of Science in Civil Engineering from California State University, Fullerton. Before joining the CDR team, he gained valuable experience working as a lab technician at Orange County Public Works Materials Laboratory. He performed standardized soil and aggregate testing for quality insurance for county projects, as well as tested preliminary soil samples and completed soil reports for geotechnical engineers.
Andrew is looking forward to learning and developing new skills while working with CDR's amazing crew. When he isn't working, Andrew enjoys working out at the gym, going off-roading, and spending time with friends. 
Steve Diaz, E.I.T., earned a Bachelor of Science degree in Environmental Engineering from the University of California, Irvine, and proceeded to obtain his master's degree from UCLA in Civil Engineering with a specialization in environmental and water resources.
Prior to joining the CDR team, Steve worked with the City of Pomona Water Resources Department documenting public and private stormwater infrastructure in the City's ArcGIS database. He also has experience working for working as an assistant engineer on urban development in the San Bernardino & Riverside county area. 
Steve is passionate about helping people, which is why he became a civil engineer. He is always looking for opportunities to aid socially disadvantaged communities with his involvement in the process of their development and maintenance.